We Dongguan Kangfeng Metal Co,Ltd help transform design concepts into reality.
Offers the whole set of service from designing and manufacturing of molds,
processing of metal products ,surface treatment ,packaging to shipping and value-added assembly services
that will exceed your expectations and help you secure a competitive advantage.
Product Feature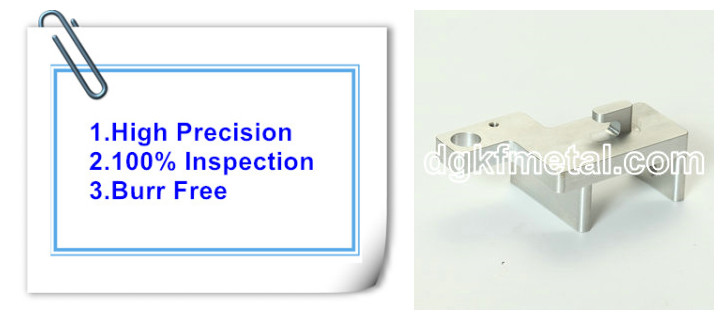 Other Similar CNC Machining Parts

About Us
We provides complete metal parts manufacturing services.No matter what your industry.
If you need a custom stamping parts, CNC machining parts, Sheet Metal Parts,Aluminum extruding parts,
Die casting parts, Kangfeng Metal Co.Ltd can get you what your need on-time and on-budget.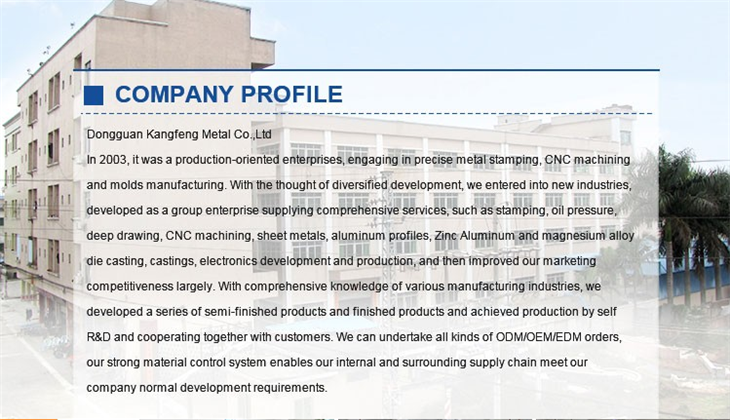 Note:
We strive to consistently meet and exceed the needs and expectations of our customers For the fast results,
When requesting a quote:
· Please email to us as much information as possible, it will be helpful for us to quote accurate price
· Please include quantity required, material requirements, sketches, drawings, any special needs or
details,packing details and shipping requirements, lead time requirements, quotation time and more
· We will acknowledge receiving your quote request ASAP, via fax or email
· The products are here to show the scope of our manufacturing capabilities and it is not for sale
Kangfeng Metal Parts Used in Many Industires